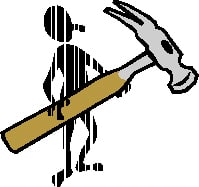 Over the years Barcode Print has gained wide experience in supporting every type of barcode label printer around, and have extensive experience in servicing and maintaining these printers. Barcode Print don't only service and support thermal label printers but also, barcode scanners, printing software, onsite inspections for installations and training in all areas.
General Support & Servicing
We are a full solutions company not just sales and our extensive knowledge in the barcode industry means we can tailor service around each customer.
We support all forms of barcode systems Australia wide (warehouse, SAP, logistics, healthcare, down to mom & pop home made preserves, corner store, retail outlet, etc, etc).
We offer a service to support customers who not just purchase the printers from us, but also have an existing printer. Also, we support service companies that need our specific thermal printer expertise, maintaining printers under their name.
Servicing Contracts
Barcode Print offers the option of a Maintenance Contract for people who want Preventative Maintenance for there machines. We offer Maintenance Agreements for any situation; people who have single or multiple machines and need regular general servicing, or large corporations who have single or multiple machines and need someone to maintain there machines on a 24hr basis. We also offer a 24hr support line for companies running there machines with a night shift (as part of the maintenance agreement).
Click here for a quote on servicing your barcode equipment today.
Or alternatively we offer pre-paid services via our online shop. Click here to purchase today.